Book Of The Month: A History of the Mind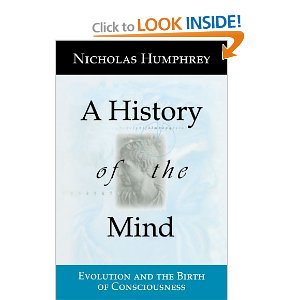 This month's reading is A History of the Mind - Evolution and the Birth of Consciousness, by Nicholas Humphrey.
Although academic, I appreciated Humphrey's vast knowledge and command of the subject. He takes fresh view of the development of consciousness and breeches the subject using language and insights that I have found valuable in answering many questions that I have had for a long time.
A good read for students of the "Self."
Let me know what you think..